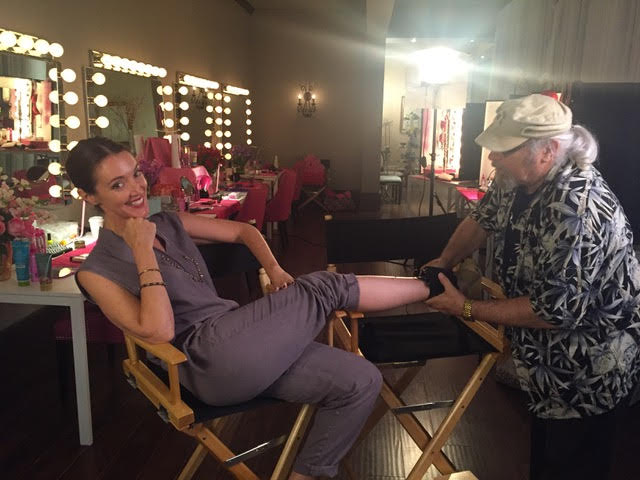 Corporate Clients
Toyota, NBCUniversal, AwesomenessTV (Awestruck,) The American Cancer Society, Mother's of Preschoolers,
Torrance Unified School District, Brighton, Spanish Hills Country Club, North Ranch Country Club, Salisbury Country Club


Raves!
"As for Angela, she was simply amazing. She was so pleasant to collaborate with prior to the event. She was communicative and interested in our local topics/surroundings areas so she could tie it all into her set. She knew how to take a taboo subject like religion and open it to the audience with innocent humor without offense. Her spot on ability to take a hard left reading when the audience was brilliant and showed her savviness of her craft. She raised the bar. Now I'm wondering, 'What the hell are we gong to do next year to top that?!'"
Carmen Luna, Bishop Manogue Catholic High School, Reno, NV
"Angela was the highlight of the evening. With four comedians performing, she stood out as an All-Star."
Mandy Ellen, CFO, Turn Kindness On
"Angela was so warm and took time to talk with all of our guests making everyone feel special."
Brett Ellen, CEO Turn Kindness On
"Witty and wise. Angela had us rolling with laughter through her spot on impressions and outrageous stories."
Peri,  Brighton Stores
"Angela Hoover performed for our company at a corporate function a few weeks ago. We've had other meetings at this particular venue and most were funny and entertaining but Angela, by far, hit home for me and our mostly female audience. Whether she was familiar with our company or not, she had done her homework about "who" we were, and what we are passionate about at our "day jobs". But what hit home (literally) for me the most is how she tied in the most important role I play, and that is as a Mom of 2 young boys. She nailed it from all fronts, and had me laughing so hard I was crying…..I would pay to see her again and again. I spent time talking to her after the show and she is extremely genuine and open, and I would imagine that she would be able to connect with all types of audiences. Angela was a delight both on and off the stage…a true class act!"
Shana, Brighton Stores
"She was SOOOO funny!!!
Her show was full of belly laughs for me – her impressions of Drew Barrymore, Sharon Osbourne, Heidi Klum to name a few were spot on!! I loved how she connected her life to theirs as a playful commentary on celebrity excess."
Alyson Nugent, Brighton Stores
"Smart, funny, talented – I haven't laughed so much in ages – your observations were perceptive and insightful. Glad I could be part of Christine's "first comedy night" – she couldn't have chosen a better comedian to kick it off."
M.C. Rancho Palos Verdes
"That was a hilarious take on motherhood – it gave me a much needed laugh!"
Gia K. MOPS member
"Her delivery was so natural. It was very inspirational too."
Lori, MOPS member
"Angela Hoover is a True Talent!!!"
"I was thrilled to be at an appreciation brunch and be treated to Angela's new material. Her impersonations of female celebrities were SPOT ON! And her insights to being a working mom who juggles daily routines, dinner, homework, and a job really resonated with the entire audience! It was fun to feel that her performance was presented 'with us' rather than 'at us!'…..
Suzanne (Tower's Elementary School) / AIA Docent
"Hilarious and honest. Angela Hoover's 'in the trenches' humor on situations and motherhood had me laughing until I cried.
Can't wait to watch this comedic star's rise."
Kristen, Salisbury Country Club member
"I identified with so much of what she said! And I loved it when she did Drew Barrymore!"
Amy, Mom, Redondo Beach
"I haven't laughed that much in a long time. I felt like a kid again."
Dina S.
"Angela can definitely relate to us, and she makes being a mom sound fun!"
R.W. Mom of 3, Torrance, CA
"We hope you will want to come back sometime! Thanks for being 'clean' too – that's hard to find in comedy these days!"
-Aurie H. Mom, Redondo Beach, CA
"Hilarious and honest. Angela Hoover's "in the trenches" humor on situations and motherhood had me laughing until I cried.
Can't wait to watch this comedic star's rise."
Kristen, Salisbury Country Club, Richmond, VA