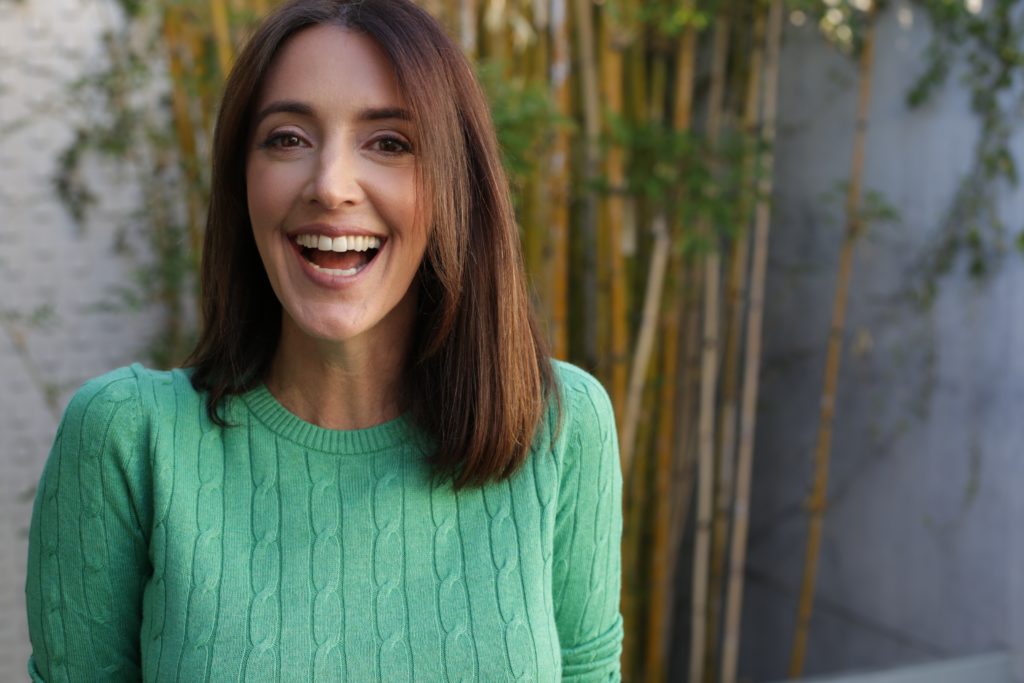 Hello!
Welcome to my awkward bio.
Most people know me from being a semi-finalist (top 20) on season 8 of NBC's America's Got Talent where I did celebrity impressions. This was an extraordinary experience for me, affording me the rare opportunity to perform at Radio City Music Hall twice.
Shortly after AGT, I was lucky enough to have Amy Schumer see me in another comedian's project and offer me a co-star on her show Inside Amy Schumer. Oddly enough, both episodes aired on the same night!
Since the age of 3 or 4, I've had a special interest in other people's dialects and mannerisms. By age 9, I was unintentionally mimicking anyone who I spent more than 10 minutes with, mainly because I thought ANYBODY, was more interesting than me. My mom was frequently begging me,  "just talk like Angie." This continued until I was 17 or 32.
Martha Stewart, Khloe Kardashian and Nancy Grace are some of my newest impressions I've recently added to my roster. 30 of them can seen in my 30 Impressions in 30 Days Challenge on Instagram at Angela Hoover Comedy. (If you want to receive tips on How to Have a Successful 30-Day Challenge doing basically anything, sign-up for my newsletter!)
As a working mother of 2, I've had a blast performing for numerous women's organizations across the country where I share my family's story about the highs and lows of living in Las Vegas, keeping your dream alive while working and surviving everyday life, and how award-winning inept I am at remembering my children's basic schedules. (Check out what clients had to say on my RAVES page.) I've also written and performed 2 SOLD OUT one woman shows, thanks to other supportive humans who actually drove to the theater and sat in seats.
I've played a materialistic sister from Texas on Casual, have been a talking head on TLC and Nickelodeon, got to improv as Sharon Osbourne opposite Dana Carvey on TBS's First Impressions, and currently play various characters punking people on Disney's Walk the Prank.
You can see more of my stand-up, impressions and original character sketches on my YouTube channel, The Angela Hoover Show.
Thanks a lot for stopping by, and I'll see you soon! Probably in a wig. You can sign up for my newsletter for exclusive videos, creativity boosters and upcoming performances.
"I am always doing that which I cannot do, in order that I may learn how to do it."
-Pablo Picasso